How to Select Genie Openers
It's never easy to select the right garage door opener for either your home or business, but having decided to choose a model from Genie indicates that the first step has been taken. As Genie opener experts, our technicians can certainly help you find what you are looking for and the best step is to understand your own needs and compare them with the capacities of each Genie opener line. The good news is that Genie is one of the leading manufacturers of garage door opener systems and it is known for its high quality and great range of products. There are openers for both residential and industrial use with garage door motors running up to 7 inches per second.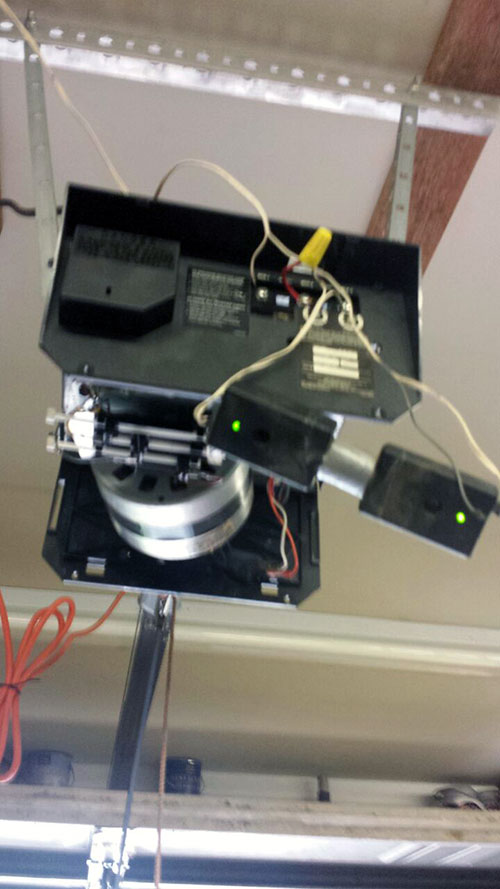 Find out more about the Genie openers
Most definitely, you can find an automatic garage door opener for all applications and for either home or commercial heavy duty use. Genie covers all demands with a great variety in chain, screw and belt drive openers and each model has amazing inherit features. Of course, the first step is to identify your needs. The Genie chain drive openers are extremely strong and ideal for heavy garage doors, which are required to open and close many times during a day. Although they are not as noisy as a couple of decades back, they still make noise and so they are not recommended for homes with adjacent living spaces. In this case, choosing a belt drive will be a smarter solution while the screw drive is best for one piece doors, which might tilt.
It's also important to choose the right horsepower and Genie can cover your needs with ½, ¾ and 1 horsepower lifting force. The greatest news is that you don't have to worry about safety issues since the Genie openers have safety T-beams inherit for the immediate reverse of the door when obstructions are detected. Such features will cover the basic needs of most consumers, but you need to give importance to specific requirements you might have.
For example, if you are looking for commercial openers, pay attention to your choices. The medium duty electric operators will allow limited cycles per hour, the standard duty ones will give you the opportunity to open and close the door up to 30 times an hour but the heavy duty ones will expand the number of cycles per hour up to 60. Some openers are ideal for sectional doors and some will include the roll up systems as well. Of course, the technicians of our company are always here to inform you about the technical differences among the home and commercial Genie opener lines and assist you accordingly. Don't hesitate to contact us for more information!