Gate Repair Experts
Back To Our Services
While just about any company would be envious of Garage Door Repair Placentia's track record when it comes to quality of work and loyal customer base, we are not content with offering services only within the realm of garage doors. It is because of this that we have grown to accommodate people who are having problems not only with their garage doors but people who are having some trouble with their gates as well. The two are closely related and most homeowners tend to have problem with both, rather than just one or the other. It is often difficult to have to contact two different companies to deal with two similar looking jobs. We have taken matters into our own hands, and now you only need to contact one company if you are interested in getting help regarding either or both.
Growing as a company means no compromise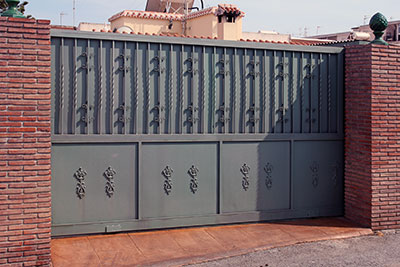 Some would tell you that in order to gain something, something else must be sacrificed. In our case, the mantra that we always repeat is that integrity is the key to true success. This means that no matter how difficult the job might seem, our contractors or specialists will see it through – and they will see it through exactly the same way no matter what. There is no quality sacrificed for the sake of adding services like gate installation, or gate maintenance. Our company promises the same results whether it has to do with our gates or the main focus, garage doors.
Both classic and modern styles of gates are available
We do not only deal with standard gates, as we understand that many homeowners in this day and age also wish to have something that better reflects the modern home. This is why aside from the classical options we also offer options such as gate openers and the right kind of gate motor to go with it.
Emergencies are a thing of the past
There is no longer any reason to fret if ever you happen to have a gate problem early in the morning. We are available in every hour of every day, so you can count on us to help you. As soon as a garage door or gate emergency occurs, don't hesitate and give us a call straight away. Our teams will be on your doorstep before you realize it.
Gate services are by no means an easy task, which is why our specialists are completely and utterly trained to deal with any problem our customers might be having. Whether this has to do with a gate that was damaged somehow, or a gate that has become completely decrepit thanks to neglect – we have a solution for it. All you have to do is pick up that phone and gives us a shot. Disappointment isn't in Garage Door Repair Placentia's vocabulary.